"Yes, Susan! I'm Ready To Easily Create and Fill Groups & Masterminds Without Strategy Sessions…"
You're one short course away from a profitable and predictable coaching practice using groups.
When You Join Now, You'll Receive…

VALUE: $5,000
Fast Revenue Group Coaching:

Design, Launch & Fill As Many Groups & Masterminds As You Want
How to add the Fast Revenue Group Coaching model to your business, step-by-step
How to package up your coaching program into an irresistible "easy yes" offer so you don't have to deal with objections about value or price
The exact free or low cost technology I recommend you use if you're not a computer genius and want to avoid all the tech headaches
My "Top 3" method for structuring your pilot group coaching program for unlimited impact and income
How to make sure your group coaching clients get great results even without getting access to you 1:1
The best ways to structure your group sessions, including how much content to include and how much (if any) hot seat coaching you should do
How to manage several groups and a bunch of clients without feeling overwhelmed or sacrificing your time
How to consistently add new clients to your group each month and make every new member feel welcome, even if the group has been going for some time
Plus: My "Super Stickability System" for retaining clients, getting them to renew year after year and even upgrading themselves into your higher end programs
Plus, You'll Get These Special Bonuses When You Join Now…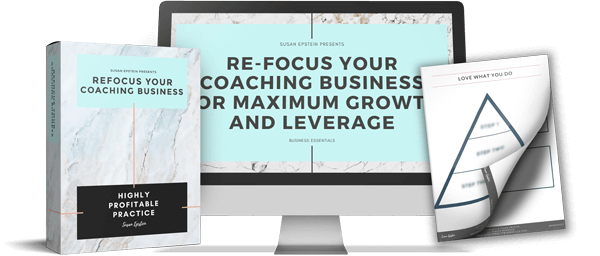 VALUE: $497
Re-Focus Your Coaching Business

For Maximum Growth & Leverage

How to remove distractions, get focused, and take all the unproductive to-dos off your plate.

In less than an hour, I'll show you how to create tons of extra time in your life.

VALUE: $997
Rapid Results with Facebook:

How to Leverage Your Facebook Group to Sign Up All the Ideal Clients You'll Ever Want

This program takes a deep dive into how to start and fill your own Facebook community full of your best prospects.

You'll discover how to engage with group members, invite them in a natural way to have a Zoom call with you, and enroll them into your coaching programs.

This isn't theory — everything I teach comes from what works for me and my clients. In fact, I've grown my own Facebook community to over nearly 5000 members. And new members are joining every day.

This program will show you everything you need to know to use Facebook to get clients.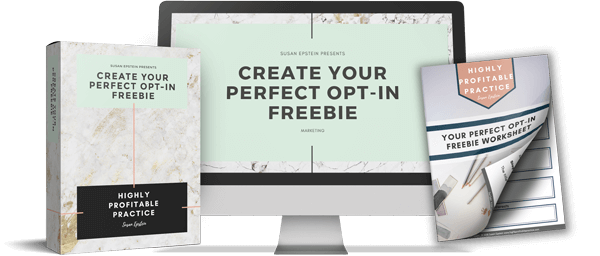 VALUE: $997
Create Your Perfect Opt-in Freebie
This program is all about growing your email list fast.
In this hands-on class, you'll discover how to create the perfect client-attracting opt-in freebie for your audience. I'll show you how to pick the right format for your freebie and come up with an irresistible title.
PLUS: Get my exact email templates so you can nurture your potential new clients. These templates will help you build strong relationships with the people on your list, get them to stick around for a long time, and have them jumping to the front of the line to join your programs.

VALUE: $997
Sales Secrets for Coaches
In this advanced sales training, we take a deep dive into pricing your programs, handling objections, and reducing refunds. Most importantly, I show you how to never leave money on the table again.
You'll have the tools you need to continue to grow your coaching practice with confidence and clarity.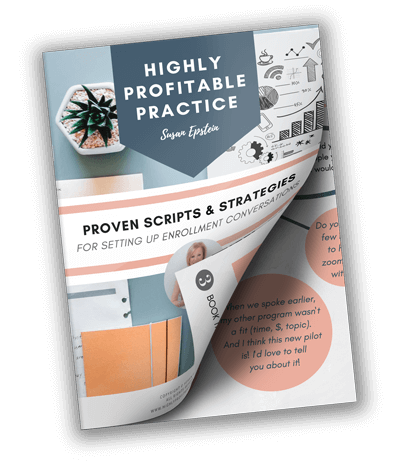 VALUE: $1997
Proven Enrollment Scripts & Strategies
Includes: messaging, offers, texting, DMing, and email strategies.
You'll get all my proven scripts in one gorgeous handout that you can print out and keep on your desk so you always know what to say when talking to prospects.
My clients absolutely love my enrollment script. I take you step-by-step through how to have a non-salesy and non-sleazy conversation with your prospective client. In this easy enrollment conversation, you lead your prospective clients to see how valuable you are so they become eager to sign up with you.
"Yes, Susan! I'm Ready To Join Fast Revenue Group Coaching And Get Instant Access To These Special Bonuses For A Fraction Of The Regular Investment"
Total Value of Everything You Get:
$10,495
Regular Investment for Fast Revenue Group Coaching:
$5,000
Your Investment Today:
Just $997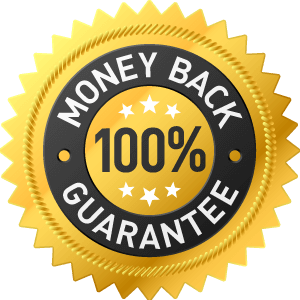 You're Protected By My 100% Risk-Free Guarantee
I'm confident this course is what you need if you want to grow a profitable and predictable business using groups. That's why I'm giving you a full 30 days to try it out for yourself, risk-free. If you get into the course and take action, and decide it's still not right for you, no problem. Just send me a short email within the first 30 days, show me you at least gave it a try, and I'll give you a prompt and courteous refund.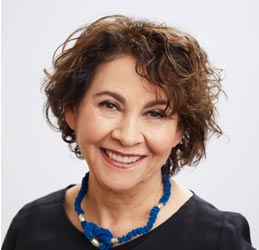 Lynda Goldman
"I had no idea how to get clients for my group, which helps people write a wellness book. Susan helped me to focus on my group and refine the conversation I have with potential clients. Using Susan's methods, within one month I landed 6 new fantastic clients ($11,000 in revenue!) who are excited about writing their wellness books."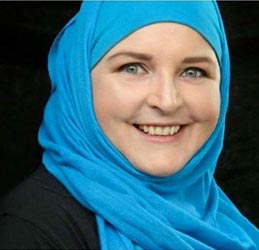 Kathryn Jones
"I loved your Fast Revenue Group Coaching program and decided one Saturday afternoon to just do it. 2 weeks later I started my group program with 10 clients, had a recurring income that covered my costs and signed up my first Virtual Assistant. I now have 38 clients I am currently working with in either group or high end coaching. In the last 12 months I have made over $60K with groups and masterminds using your "Fast Revenue Group Coaching Process!"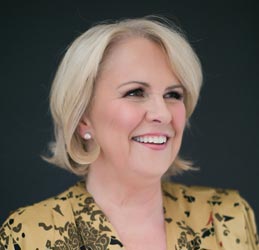 Dorothy Martin-Neville
"With Fast Revenue Group Coaching I took a giant leap and began my own mastermind group. Within one week, I had 10 members! I made $2,997 x 12 months = almost $30k from ONE group! Not only did that increase my income, but it also increased my exposure for potential one-one clients as well."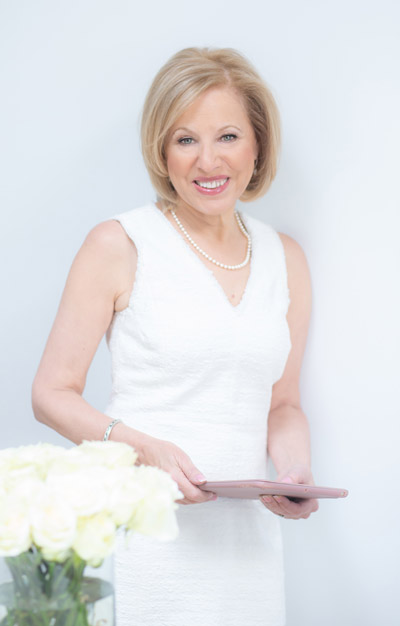 Your Predictable and Profitable Coaching Practice Is Waiting For You
One of my favorite things these days is when I receive messages from students whose lives I've been able to impact.
Whether it's a simple thank you or a detailed story about how amazing their life is now, I'm always so happy to hear that I could help.
It's so powerful what happens when you move your business beyond the struggle of juggling 1:1 clients and the constant up and down income.
I hope you'll consider joining me inside this program so you too can get the support you need to grow a coaching practice you love.
My biggest wish is that I receive a message from you not too far in the future. One where you tell me how much things have improved after you put the Fast Revenue Group Coaching system to work in your business.
I imagine you will have as much fun sending it as I will receiving it.
Cheering for your success,

Susan Epstein
Join Fast Revenue Group Coaching Now
Total Value of Everything You Get:
$10,495
Your Investment Today:
Just $997